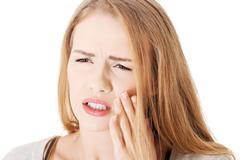 First, let us just say that we hope you're simply reading this post as a precaution in the event that an emergency could arise. If you are, good for you! It's always a good idea to be prepared so you can stay calm if the situation ever calls for it. Should a real dental emergency occur, how you react in the first few moments of a crisis can impact your recovery and the treatment options that will be available to you.
To guide you through the first few steps you'll need to take in the event of an emergency, we've devised a mnemonic that will help you remember to "ACT."
A: Assess the Situation
Before you make a move, you need to find a way to get yourself to help as quickly as possible. Be able to describe your pain or injury to a dentist to ensure the quickest, best quality care. Depending on the severity of the situation, you may also need to call other emergency services.
C: Call in the Reinforcements
Chances are you're not a dentist or a dental surgeon, meaning you can't exactly fix yourself up after you've suffered an injury. You'll need someone to administer treatment (or in some cases, perform surgery). Contact your local emergency dentist to get the damage looked at and repaired.
T: Take Action Quickly
We simply can't stress this final step enough. If you've endured a serious injury to your teeth, don't be a hero and ignore your pain. The longer you wait to correct the damage or treat your pain, the more time­consuming, difficult, painful, and expensive your treatment will be when your condition worsens.
If you ever find yourself panicking in the wake of a dental emergency, take a deep breath and remember to "act." If nothing else, remember to call your emergency dentist. Whenever you're in need, these dental health professionals will be there to guide you through.